A 3-person team competition
Triplets Finals
The online season is over, let's get ready for the finals! The best teams are going to the live finals in Het Ravijn, Nijverdal at Sept 3/4 2022. This will be the top 48 Black, top 56 Red and top 16 Blue teams.
Saturday
Black Division & Red Division

Sunday
Black Division & Blue Division

A fair competition at your own level
Season 6
The Nationals is a competition for everyone. With the Placement Event, you'll be placed into one of the divisions that suits you best. In the other 4 events, you'll fight for a top spot on the leaderboard in your division. By the end of the season, the best athletes are invited to the Live Summergames.
The division for teenagers
12 – 17 years old
For the young athletes, there are two special Divisions: Teens & Youngsters Division. Are you 12-17 years old? Then you can get a Teens-ticket with permission of your parents.
These athletes can choose between the Teens and Youngster division, based on their level:
Teens: dumbbell 10/5kg, single unders, knee raises
Youngsters: dumbbell 15/10kg, double unders, toes to bar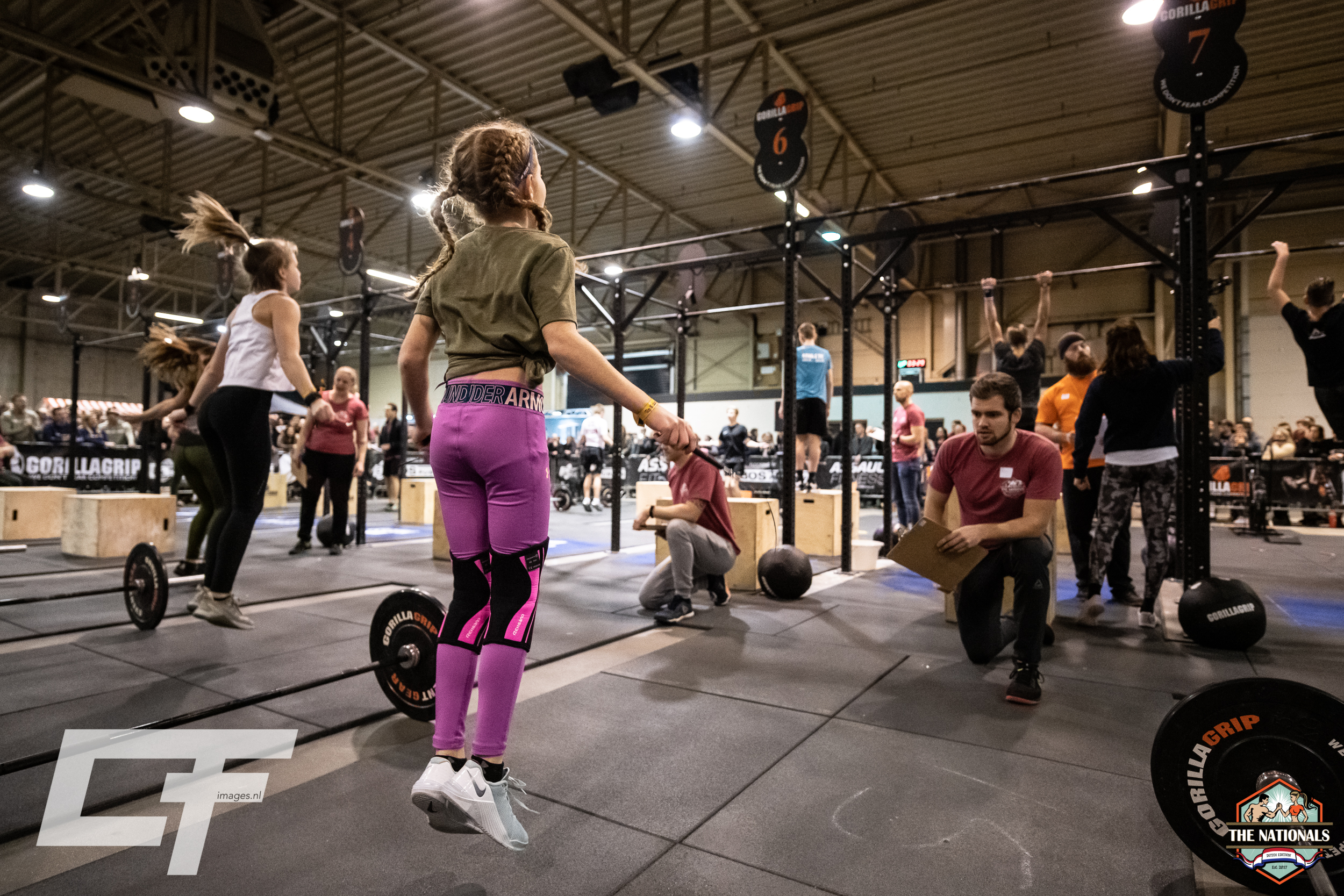 The division for Special Athletes
Adaptives
Season 6 is going to include Adaptive Divisions. After registration, athletes need to get a classification by WheelWod. This will place them into the right division. The Adaptive division includes 4 Events. The best athletes in each division will be invited to the live final at March 31 – April 2nd in Luxembourg.
– Upper Extremity 1 Point of Contact
– Lower Extremity 1 Point of Contact
– Upper Extremity 2 Points of Contact
– Lower Extremity 2 Points of Contact
– Seated Athletes (with hip function)
– Seated Athletes (without hip function)
– Seated Athletes (without abdominal function)
– Neuromuscular Minor
– Neuromuscular Major
– Sensory Vision & Hearing
– Short Stature
– Intellectual